Errrrr, Ma?


Yeah?

Someone pissed in my car.


What?

Someone pissed in my car.


How do you know that?

Because when I opened my door there is a puddle of liquid on the floor mat and it smells like the men's room at Penn Station.


Animals in this town.
I hear that.
You gotta keep your car locked if you park it on the street. Some kids walking by probably thought that was really funny.
I know I know. It
was
locked.
Both doors.
They were.
What about the hatch?
Oh yeah.
Oh yeah.
I'm running to AutoZone to get some rug shampoo. I'm taking your car, mine stinks.
OK - Would you run the to the ATM for me while you're out?
Yeah.
And pick up some soy sauce, I'll make that veggie chicken teriyaki tonight.

Cool yeah, I'll be back in a half hour

-- 45 minutes later, I'm wondering why the police department is calling me --
-- I knew he was running a little late, but really --
-- What 18 year old can run into AutoZone and
just
look at rug cleaner? --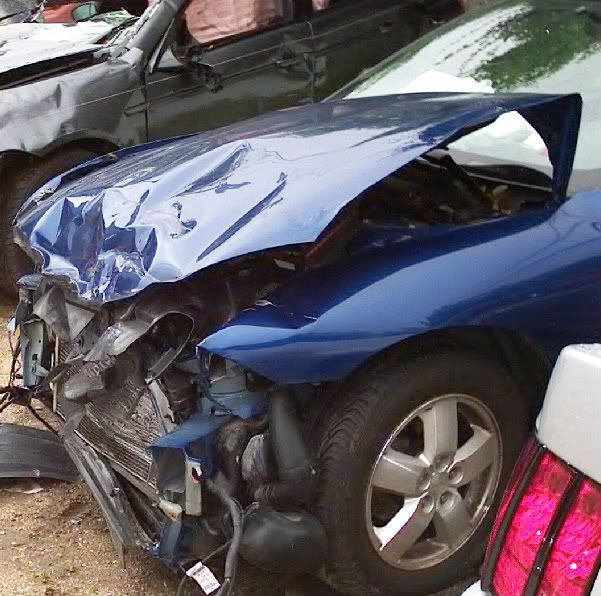 On his way back, someone ran a red light.

We're very lucky. A few broken bones, a few sprains and strains, and a few burns from the airbag. All I keep thinking is, if I hadn't asked him to run those errands for me, none of this would have happened. He would have been home already when someone was in too much of a hurry to stop.